I occasionally build speculative pieces to display at exhibits, or to develop new woodworking techniques. These are available for purchase. Examples of my current inventory are below. Please contact me if you are interested in acquiring these, or if you have questions about other pieces in the Gallery.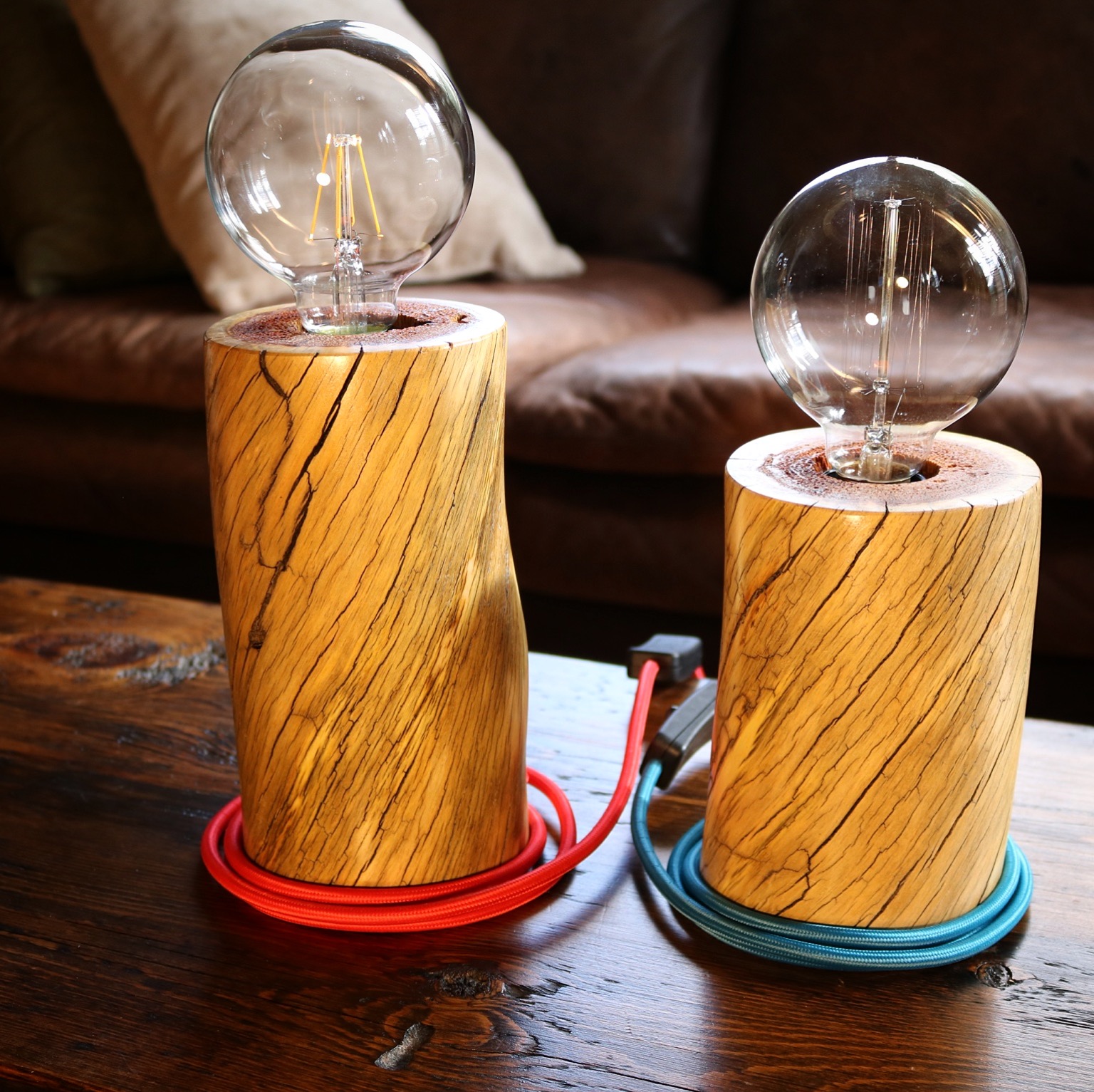 Edison lamps
I build these accent lamps from pine, fir or hazelnut. The soft glow of the exposed-filament bulb, coupled with the splash of color from the cord allow these small pieces to have a big effect on ambiance. Ask me to mix & match wood species/stain/cord colors.
6-9" H (suggested bulb adds 4.25"). Starting at $75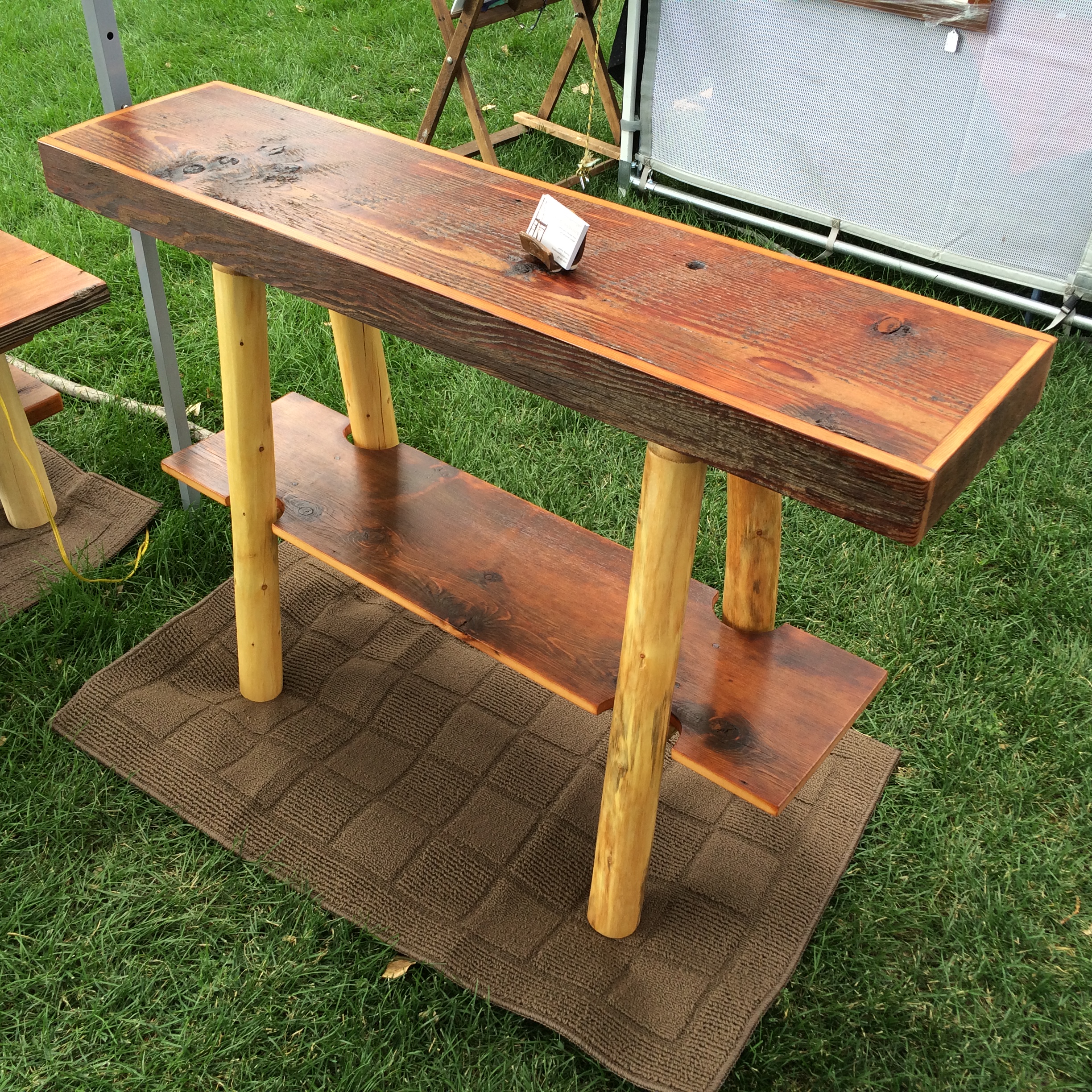 Sofa table
I built this table in part to showcase the materials in which I specialize. The surface is built from authentic reclaimed barnwood- in this case Douglas fir. The legs are made from lodgepole pine that I harvested by hand in the mountains of eastern Wyoming. Great for showing photographs behind a couch, or for providing innovative display and storage in a hallway.
49" L x 33" H x 12" W (top)/16" W (base). $390

Cafe table
The top of this table is steeped in character and western culture. I reclaimed the boards from an old livestock corral in western Wyoming, and was able to preserve the natural weathered look by smoothing the surface with several layers of polyurethane. Ideal size for a breakfast nook or a small kitchen. (I have more of this lumber in case you're interested in customizing a desktop or table.)
29.75" H x 33.5" W x 30" D. $210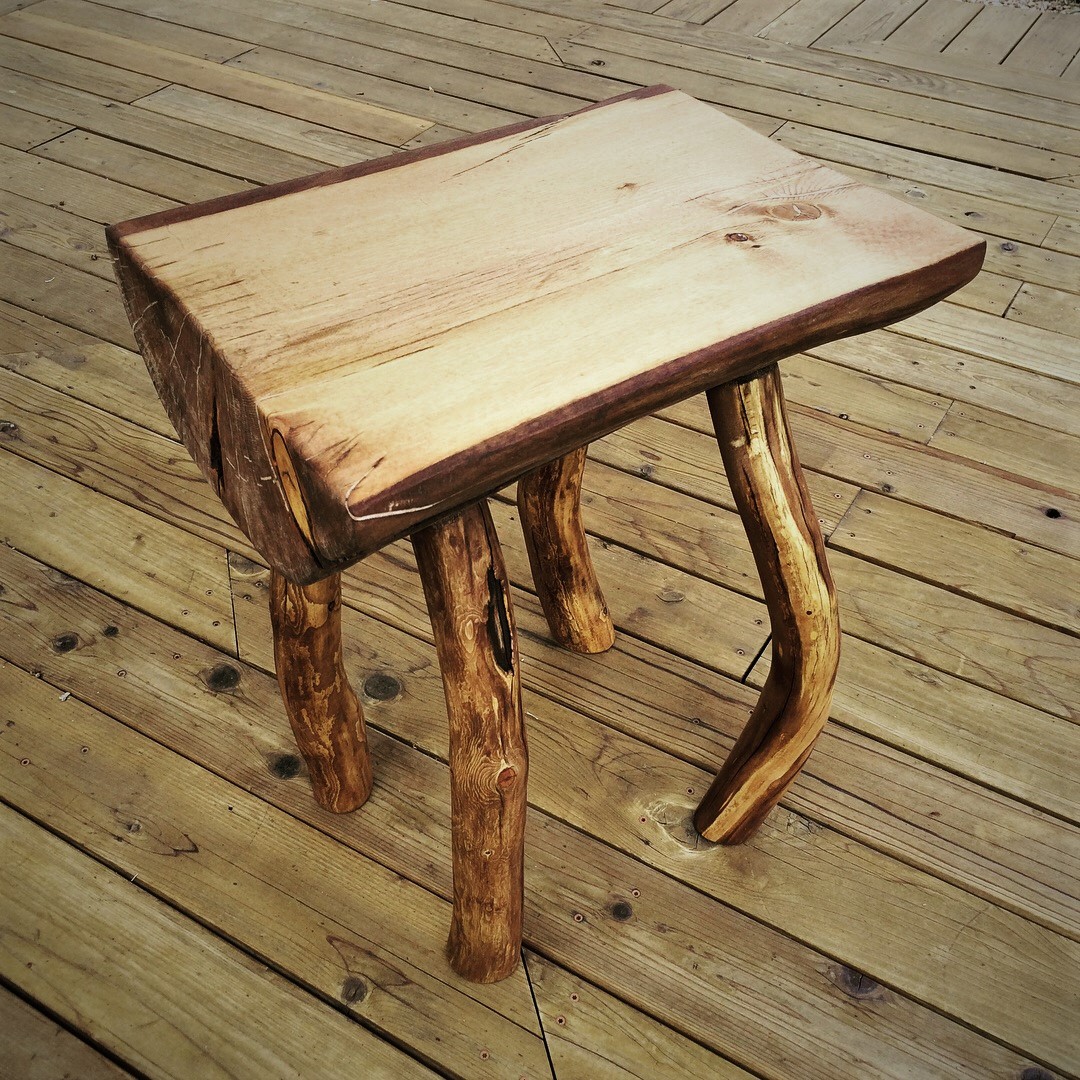 Slab end table "Going Somewhere"
This showy, yet understated end table is made from fir and lodgepole pine that was hand-collected from Wyoming's Snowy mountains. The natural curve of the legs, combined with the character of the slab, make this piece particularly unique. Perfect addition to bring a sense of nature into the home.
25" H x 21" W x 15" D. $195